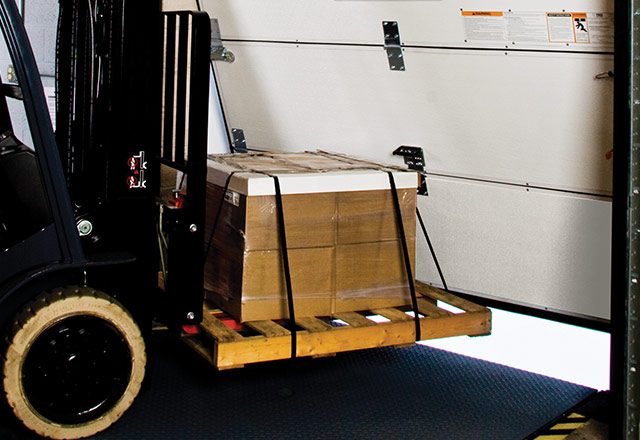 Specifically designed for perishable and cold storage facilities, the TKO® TW Series ThermalWeight™ Impactable Insulated Door is ideal for loading docks that experience moderate panel damage and moderate to severe track damage. It provides a high R-value in temperature-controlled environments, and includes a tight perimeter weather seal with a double loop seal to prevent energy loss. Its 4″-thick, moisture-resistant, insulated foam core comes with a 1-year performance warranty.
Read More
Best For These Industries & Challenges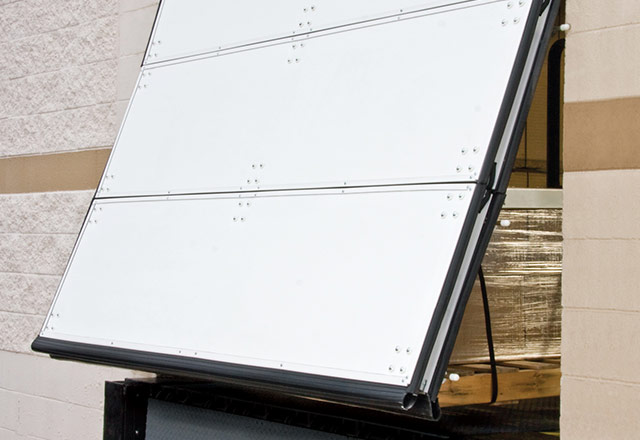 TKO TW Series ThermalWeight Impactable Insulated Door design features
Heavy-duty, retractable plungers allow door to release from the opening upon impact
Tight perimeter weather seal incorporates a brush seal and loop seal to eliminate air infiltration and light gaps.
Heavy-duty zinc-plated hinges
Rugged door lifting handles (two per door)
Flexible bottom seal for airtight fit to the floor