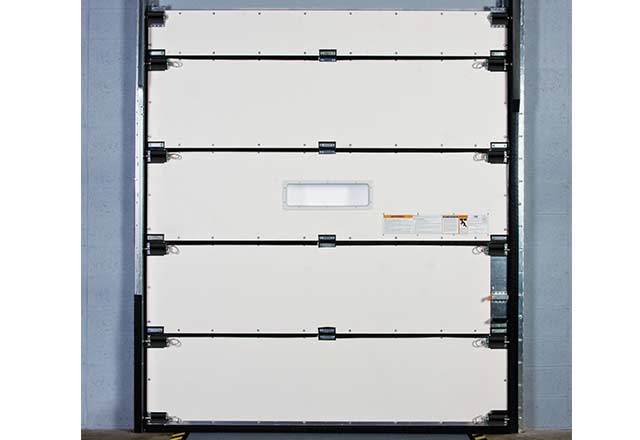 The TKO® CW Series Cruiserweight™ Impactable Door is the industry's most rugged dock door, providing total knockout protection. Its durable features make it a great choice for facilities accustomed to moderate to severe panel damage, moderate to severe track damage and higher wind load requirements. It features a 1-3/4″ insulated foam core panel with a damage resistant polymer interior facing that comes with a 2-year performance warranty.
Read More
Best For These Industries & Challenges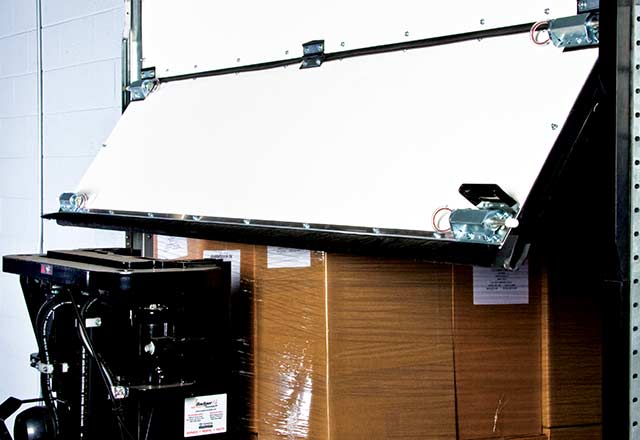 TKO CW Series CruiserWeight Impactable Door Design Features
Full height 12-gauge galvanized steel track
Heavy-duty, retractable plungers allow door to release from the opening upon impact
Tight perimeter weather seal incorporates a brush seal and loop seal to eliminate air infiltration and light gaps.
Heavy-duty fabric hinges
Rugged door lifting handles (two per door)
Flexible bottom seal for airtight fit to the floor